Les Feldick's TV and Radio Schedule

Scroll down to see the program schedules for Television (local, international, satellite, and cable) and Radio (AM, FM, short wave, and satellite). You can also check to see if the ION cable TV network is available in your area by going to ION's web site, putting in your zip code, and then selecting your cable provider from the list.
Watch the TV program on the internet: World Harvest Television (WHT), WHBR 33 (Pensecola, FL), and KAZQ 32 (Albuquerque, NM) have made their signals available for live internet video/audio. Just go to one of the stations at the times listed below and follow their instructions to view/listen to "Through the Bible with Les Feldick" as it airs. Be sure to account for the time zone difference if you live in a different time zone from the broadcasting station.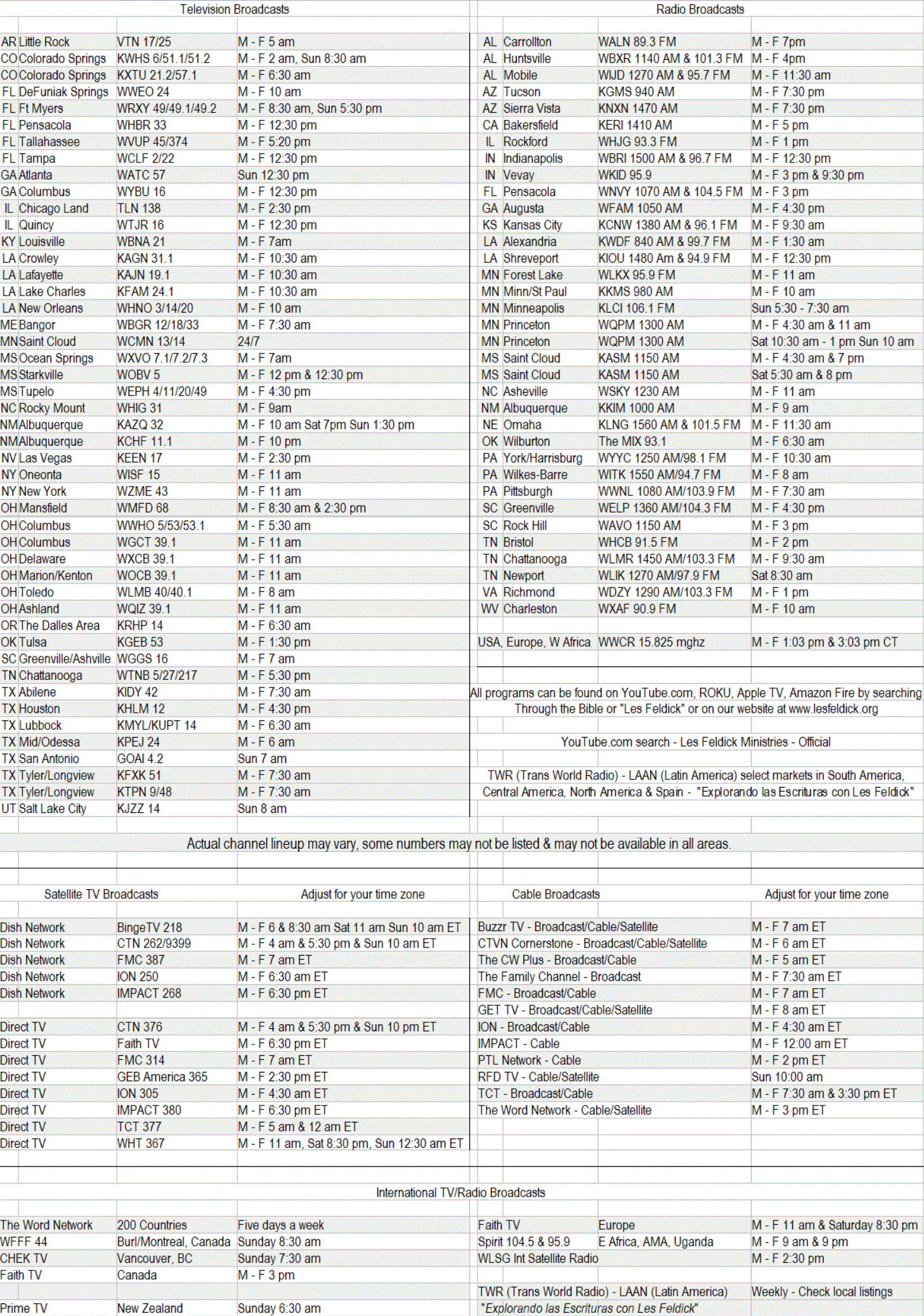 Home Page